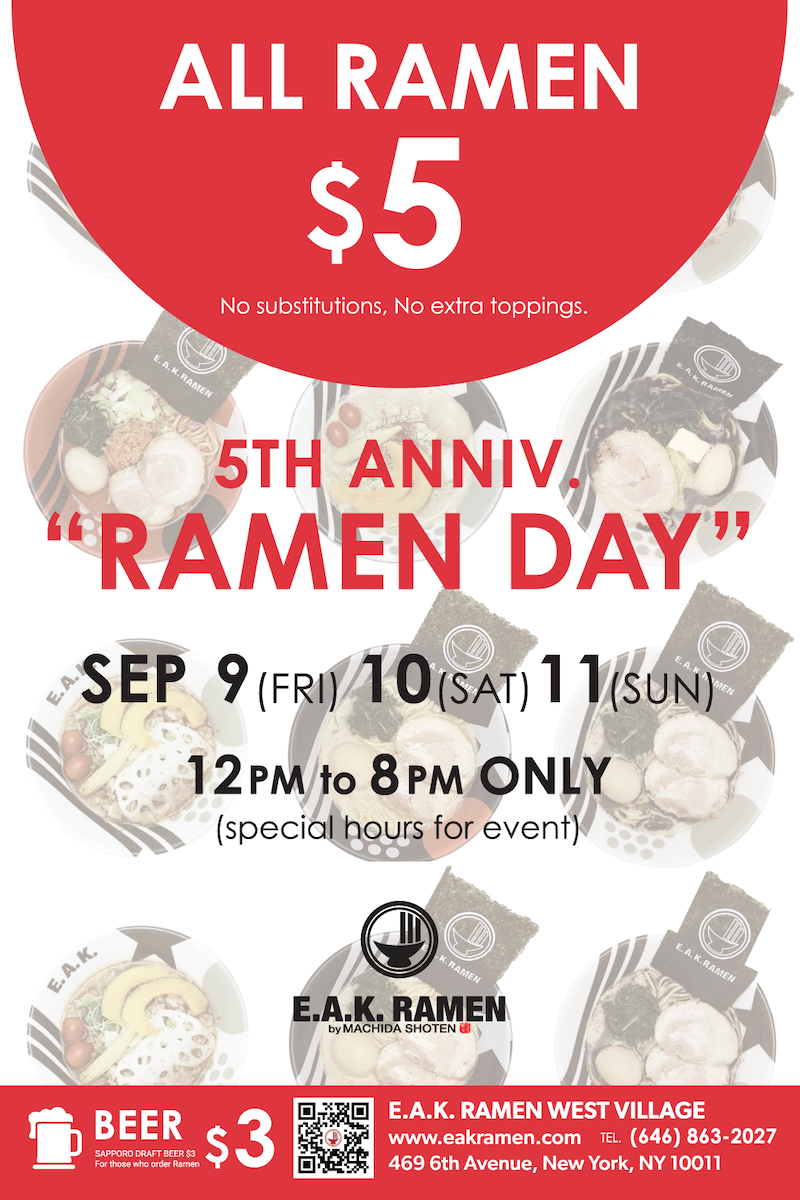 E.A.K. RAMEN WEST VILLAGE celebrates the 5th anniversary since its opening.
We would like to thank all of you for your support over the past five years. As a token of our appreciation, we will be offering all ramen for only $5 each from September 9 to 11. We will also be offering $3 beers with any ramen order.
This is a great deal, so please take advantage of this offer.
If you have any questions, please feel free to contact us.
Campaign Details:
5th Anniversary Campaign!!
ALL RAMEN $5!!
SAPPORO DRAFT BEER $3 For those who order Ramen.
September 9(FRI), 10(SAT), 11(SUN)
12pm-8pm @ E.A.K. RAMEN West Village
*Will end when noodles are sold out!!
*Check out the location!→
Googlemap
Notes
$3 beer with purchase of ramen (limit to 2 beers per order)
No cocktails or appetizers will be served during the event.(sorry)
30 minute time limit after ramen has been served if people are waiting.
- No extra toppings or substitutions for the event.
- Our hours of operations will be 12pm-to 8pm for all 3 days of the event. Will not be operating for normal business hours.
E.A.K. RAMEN WEST VILLAGE
TEL. (646) 863-2027
469 6th Avenue, New York, NY 10011